Liquid error: Could not find asset snippets/product-content.zipifypages.liquid
Description
Newly designed with slimmer profile and easy removal button!
Better side tension for your machine OR hand quilting frame.
Provides even side tension at the edges of your quilt

Bungee Clamps help create the same tension on the edges of your quilt that you have in the center.

The Bungee Clamps provide excellent and even side tension for your quilts at the edges of your machine or hand quilting frame. Some frames come standard with them, so you will want to check the frames features to see if they are included. These come in a set of four.

Includes four (4) clamps and bungee cords and instructions on how to install them.

Can be used with the following frames:

* Grace Sturdy-Lite machine quilter
* Grace Machine Quilter
* Little Gracie
* All Z44 frames
* All EZ-3 frames
* All A34 hand quilting frames



Provides excellent side tension in a quick, easy-to-use manor.

 

Simply apply clamps to your quilt, pull the bungee cord until taut, and secure the cord in the slot on the frame end.
Provides even side tension for the edges of your quilt layers. Particularly helpful with pieced tops (set of four).

Click Here to Download the Instruction Manual for the Grace Bungee Clamps
Specifications
Features
Better side tension for your machine OR hand quilting frame
Comes in a set of four.
For all machine frames or the Z44 and EZ3 hand quilting frames
Provides excellent and even side tension for your quilts at the edges of your frame
Included Accessories
Includes four (4) clamps and bungee cords and instructions on how to install them.
Other Images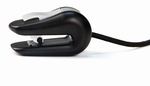 Re-designed With The Quilter In Mind The new, sleeker profile makes these bungee clamps more comfortable and easier to attach and remove from your fabric.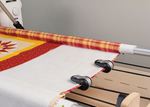 Pictured on a Machine Frame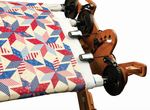 Pictured on a Hand Frame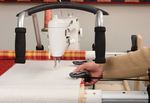 Easy On Easy Off You can simply push the clamp right over your fabric to attach it, and push the new easy-release button when you want to remove it.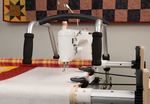 Easy Quilting, Close Up To The EdgeThe new thinner design of the bungee clamps lets you get right up close with your sewing machine.
Liquid error: Could not find asset snippets/product-content.zipifypages.liquid
Need Help Deciding Which Machine Is Best For You
Fill Out The Form To The Right To Connect With A Expert